Productivity training in Melbourne for improved time management
Our productivity training will provide you and your people with the tools and strategies they need to be more effective at work. For many people, this has been a life-changing seminar.
See our Productivity Training in Albury Wodonga and our Productivity Training in Perth
NEW! Personal Productivity Training Online now available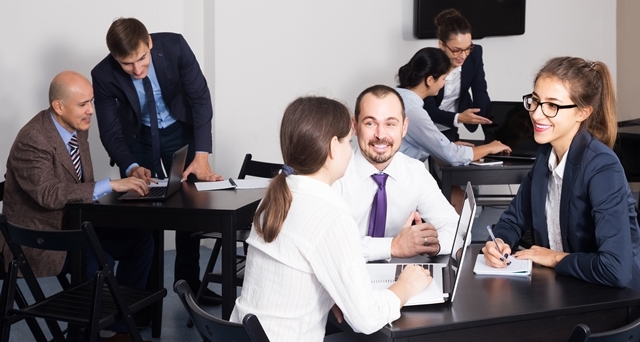 Traditionally, this type of training is called time management training, however we prefer the term 'personal productivity training'. We take the view that we are all responsible for our own productivity, whether working alone or with others.
The training we offer is more than traditional time management. Our philosophy is that each of us needs to take responsibility for our own productivity, whether we are working alone or with others. As a result, we use a more rounded approach to learning about productivity than the typical list of tips and tricks. We know this works because, over twenty years, we've seen our programs assist hundreds of individuals and teams to develop better work habits.
Some of the areas we work on include how to:
organise yourself and your workload
improve the way you take and store notes
maintain a dynamic to-do list that actually works
manage your email more effectively
prioritise your workload
plan you time using your electronic calendar
strategies to stay focused on high priority activities to achieve more!
the myth of multitasking
delegating to others more effectively
managing your Monkeys
managing interruptions and distractions
All our productivity training in Melbourne seminars include:
a comprehensive training manual
one month of personalised follow-up via email
access to a trainer for one month
measurement of participants' skill levels before and after the training using our online Productivity Skills Questionnaire
Customised Productivity & Time Management Training
We can customise our productivity training to meet the specific needs of your organisation. We can deliver face-to-face training in Melbourne, Sydney, Perth, Auckland or anywhere else in Australia or New Zealand. Contact us to discuss your needs.
Client Feedback
"I recently contracted Lingford Consulting to run a Personal Productivity Training Workshop for my senior staff members. The session was customised to fit to my requirements around personal productivity combined with the use of Microsoft tools facilitate better habits. The session was excellent and just what I was after. Geoff was able to engage the team for the full day session which is one of the most difficult challenges in training. The most pleasing result was the significant change in behaviour (for the better) that I have seen from the team since. We will definitely be having a follow up session." Ryan Steel, WA State Manager – CSR Bradford. Sept 2016
Click here to see more client feedback
Contact us to discuss any of these programs in more detail. Call 02 6056 8887 or email Geoff Prior